Woot! Maerose here. It had been a long time. I had lots of stuff going on, particularly my summer Norwegian class which ended just last week. Hence, the peace and quiet on this blog. But yeah, I'm free now and I feel that it's time for a new addition to the country list in the category section. So I bring you — Germany!
Deutschland has always been a favorite country. I had many German penpals and postcard pals and they were all amazing! It was my 5th country to visit, after Denmark, Sweden, Norway and Italy. I originally wanted to visit Munich, but boy, was it super expensive compared with the other German cities. 😛 Nevertheless, I could not consider my trip to Berlin as a budget travel. Why? Well, my sister and I had the chance to stay in a lovely Novotel suite! How? The Germans are considered to be very systematic and correct. So it was unfortunate that a few days after I booked an economy room at the said hotel, I received an email asking for feedback about our stay. Of course, I got very upset. I had to talk to the customer service, and eventually, to the manager. It was a "no show", according to them. Well, why would I not show up? So, I showed them the receipt, etc. And finally, they admitted their mistake and placed us in one of their suites, in addition to a 20 euro voucher. We literally felt like super rich during those four days in Berlin!
Berlin is dubbed as the grey city. One might think it is because of its dark history. Well, yes, it did have a dark past. And compared with Prague, which is very aesthetically pleasing to the eye, Berlin demands to be studied and understood before one can fully appreciate it as a treasure city. Anyway, Berlin is the grey city because literally, it is grey. I have to say that the city is improving though. They have built more attractions, most of which my sister and I managed to visit.
First stop, and one of the most important landmarks to see in Berlin, is the Brandenburger Tor (Brandenburger Gate). It is the subject of many postcards, and the venue to many historical and cultural events. From the Gate, it is easy to reach the Reichstag, or the Parliament building, amongst other attractions. Located within the central district of Mitte, it faces a boulevard of linden trees, also known as the Unter den Linden. Did you know that the bark of the linden tree was used to make shields during the Viking Era?
The gate is an 18th century neoclassical monument which serves as the start of the road leading to the town of Brandenburg an der Havel. The town used to be a defense fort, which was transformed into an industrial zone. According to wikipedia, the Brandenburg gate was commissioned by King Frederick William II of Prussia as a sign of peace. It was designed and built by architect Carl Gotthard Langhans from 1788 to 1791. It consists of 12 Doric columns forming five passageways, and a Quadriga, a chariot drawn by four horses, sits on top.
Another interesting fact: The gate was originally called the Peace Gate (Friedenstor), with Eirene, the goddess of peace, as protector. 🙂 Read more about the Gate and its historical associations here: Brandenburger Tor.
Visiting the gate was a dream come true. It was a start to finally realizing that, hey, dreams do come true. It makes me more optimistic that I can (it is very possible!) travel the whole world.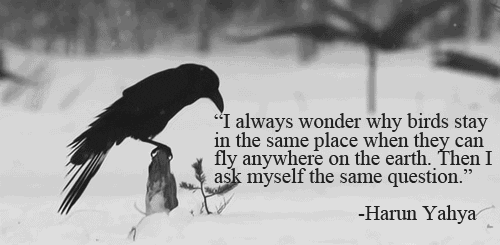 Up next: What else has Berlin to offer? 😉 ❤